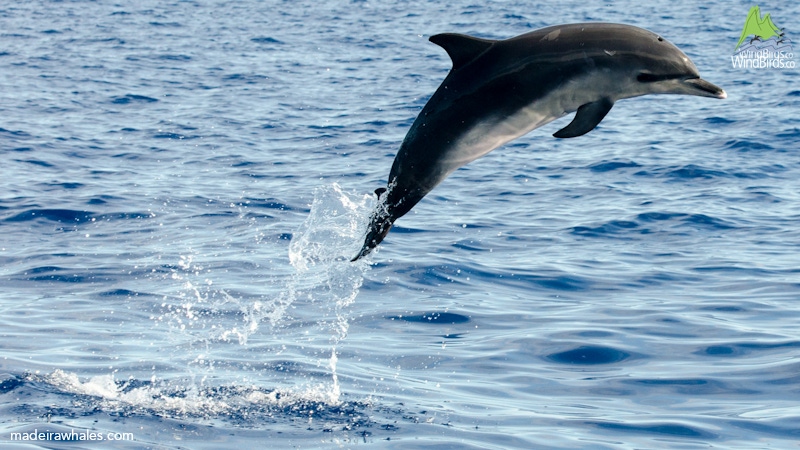 Week 52: From 26th of December 2016 to 1st of January 2017
Atlantic Spotted dolphin Stenella frontalis
Rough-toothed dolphin Steno bredanensis
Short-beaked Common dolphin Delphinus delphis
Common Bottlenose dolphin Tursiops truncatus
Short-finned pilot whale Globicephala macrorhynchus
Blainville's beaked whale Mesoplodon densirostris
Sperm whale Physeter macrocephalus
Week 47: From 21st to 27th of November 2016
Sperm whale Physeter macrocephalus
Atlantic Spotted dolphin Stenella frontalis
Common Bottlenose dolphin Tursiops truncatus
Short-finned pilot whale Globicephala macrorhynchus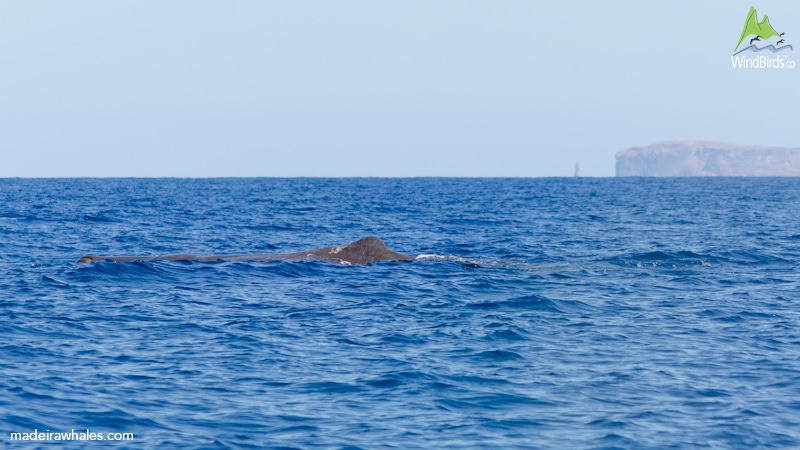 Week 43: From 24th to 30th of October 2016
Sperm whale Physeter macrocephalus
Common Bottlenose dolphin Tursiops truncatus
Short-finned pilot whale Globicephala macrorhynchus
Short-beaked Common dolphin Delphinus delphis
Week 39: From 26th of September to 2nd of October 2016
Sperm whale Physeter macrocephalus
Short-finned pilot whale Globicephala macrorhynchus
Common Bottlenose dolphin Tursiops truncatus
Short-beaked Common dolphin Delphinus delphis
Atlantic Spotted dolphin Stenella frontalis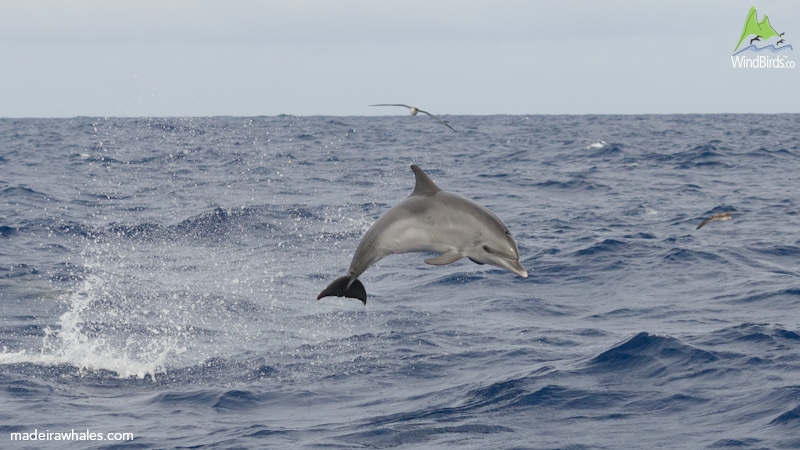 This website is developed by Wind Birds' company as a contribute to the knowledge and conservation of whales and dolphins species around the Madeira archipelago and to promote whale watching on a sustainable way.
One can not write about whale watching without mentioning whaling as that was how it all started... So we begin by framing historically the whaling industry in Madeira archipelago and the use of its products.
In Madeira, whale watching as a recreational activity started mainly after the end of whaling, when chances to observe whales or dolphins increased for the boats operating coastal or big game fishing trips. By then whale watching was randomly done, when by luck a group of cetaceans crossed the course of those trips and the passengers had the chance to observe them. As a dedicated commercial and tourist activity, with companies promoting and running sea trips devoted to the observation of whales and dolphins only started in 2004. From then on the growth of whale watching had an average growth of one new boat operating per year.